It's important to choose the right loan type, such as conventional vs FHA, as well as shop for the lowest fees and interest rates. Our Quicken Loans review shows that Quicken Loans Rocket Mortgage is a great place to achieve this.
Signing a mortgage entails tremendous responsibility. Payments must be managed for many decades, along with the out-of-pocket costs that go with owning a home. Before entering into a mortgage contract, borrowers should carefully research their options.
What Are the Quicken Loans Reviews for Home Mortgages?
Quicken Loans is a direct mortgage lender as opposed to a broker. As a direct lender, Quicken Loans does not charge a broker's fee, which can save the borrower a substantial sum on closing costs. Brokers generally charge points, which can equal several percentage points of the loan amount.
For example, a broker may charge three points, which equals $6,000 on a $200,000 loan. These points are baked into the loan, so the borrower does not have to come up with that much cash at closing. Many brokers also receive a yield spread premium, which is a bonus paid by the lender for a higher interest rate.
Working with Quicken loans offers the chance to avoid broker fees and still enjoy a competitive interest rate. The company is headquartered in Detroit, Michigan and does most of its business online.
Quicken Loans opened in 1985 as a traditional brick and mortar lending company. In 2000, the company became one of the early adopters of online mortgage lending.
The company quickly gained heavy market share amongst tech-savvy borrowers and created a nationally recognized brand, including many Quicken Loans reviews.
Though Quicken Loans lends directly to its customers, the company is not a loan servicer. Shortly after loans close, Quicken Loans sells them to a servicer.
Many Quicken Loans mortgages are ultimately serviced by mortgage giants Freddie Mac and Fannie Mae. These companies were created by government programs in order to buy loans from lenders. By selling their loans to Fannie and Freddie, lenders free up capital for new loans, thus stimulating the housing market and economy.
In 2016, Quicken Loans introduced Rocket Mortgage, its online app that allows customers to complete the entire loan process via smartphone or computer. The app provides unparalleled convenience. It eliminates the need to chase paperwork and streamlines to the application process by using automation to verify applications via databases.
In addition, customers have the option of calling in to work with a Quicken Loans mortgage banker. In most customer Quicken Loans reviews, this option is appreciated.
Quicken Loans introduced Rocket Mortgage in 2016 with a Super Bowl commercial that resulted in overwhelmingly positive Quicken Loans reviews.
The home loan process has traditionally been long, paper-intensive and fatiguing. Now, Rocket Mortgage can take away all of that stress and inconvenience with an app that streamlines the process down to a few minutes on a smartphone.
As a result, Quicken Loans reviews have catapulted it into the nation's leader in the volume of mortgage lending.
Product Specs
Quicken Loans provides mortgage purchase and refinance loans but not second mortgages. As a non-depository institution, Quicken Loans lacks the ability to provide second mortgages or home equity lines of credit (HELOC).
Servicers Fannie Mae and Freddie Mac do not purchase second mortgages, so these types of loans do not fit into the Quicken Loans business model.
Whatever type of mortgage loan you seek, Quicken Loans can provide it:
Conventional loans
Federal Housing administration (FHA) loans
Veterans Administration (VA) loans
United States Department of Agriculture (USDA) loans
Jumbo loans
Conventional Loans
Conventional loans require a down payment, often up to 20%, depending on the lending institution and the borrowers' credit rating and income.
These loans fit the parameters for repurchase by Fannie Mae and Freddie Mac because, unlike jumbo loans, the loan amounts are below the Fannie Mae and Freddie Mac loan size limits.
Jumbo loans
Jumbo loans exceed the Fannie Mae and Freddie Mac maximums, so they are more difficult for lenders like Quicken Loans to resell. Because of this and the higher loan size, jumbo loans are considered more risky to the lender. As a result, they have higher interest rates than conventional loans.
FHA Loans
The FHA created its loan program for the benefit of working people who find saving a 20 percent down payment very difficult if not impossible. In exchange for the FHA's guarantee to reimburse the lender in cases of borrower default, lenders provide loans with just a 3 percent down payment required. Borrowers must pay a mortgage insurance premium.
VA Loans
VA loans work much like FHA loans except they are open only to veterans and currently serving military personnel. VA loans offer the advantage of a zero down payment option.
USDA Loans
If you want to buy a property in rural America or in a town with under 20,000 residents, USDA loans are for you. These loans don't just apply to agricultural properties. Standard residential homes can be purchased with USDA loans as well. Like VA loans, the USDA program offers a zero down payment option.
The Loan Process
Quicken Loans reviews reveal a very user-friendly online application system. Most customers report a seamless experience. Though customers like the online system, taking out a mortgage is a big decision, and they often want guidance from a professional.
Quicken Loans employs a force of 3,000 mortgage bankers who stand ready to provide help over the phone. Each client is assigned a banker who becomes their single source of contact, a huge help in providing stellar customer service.
When Quicken Loans clients need to review preapproval letters or submit documentation, they are directed to the Rocket Mortgage app, where they can sign in, review, and E-Sign paperwork. The Rocket mortgage app greatly reduces paperwork and inconvenience to the client.
For example, it can verify employment, income, and financial assets through its access to the direct deposit national database, eliminating the need for borrowers to supply documentation. Alternatively, the system can run these verifications through employers' databases.
Rocket Mortgage plays a big part in positive Quicken Mortgage reviews.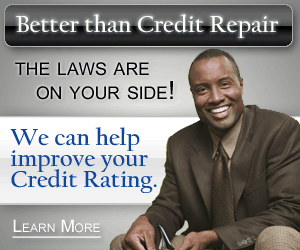 Quicken Loans Pros and Cons
No doubt there are many more pros to working with Quicken Loans than cons, but no one mortgage company can provide everything to everyone. Here are the pros and cons of working with Quicken Loans based on Quicken Loans reviews:
Pros
Fully online loan process available
Access to a mortgage banker via phone if desired
Instant employment and income verification for the majority of applications
Loan terms between 8 and 30 years
Provides all types of first mortgage loans
Cons
No second mortgages or HELOCS
No face-to-face mortgage banker contact
No alternative credit data scoring
Pricing
Quicken Loans guarantees its origination fee won't exceed 1 percent and may be as low as .05 percent, depending on the loan program.
Interest rates depend on a variety of factors, including credit history and loan-to-value ratio. Quicken Loans reviews show the lowest rate on a 30-year loan at 4.125 percent, which is highly competitive.
How It Compares
We picked a few similar products available on the market to see how they compare.
Lending Tree
Flagstar
Better.com
Quicken Loans Reviews
Loan Rates
Quicken Loans reviews show low origination fees and competitive interest rates.
Ease of Applying
The Rocket Mortgage app provides the most convenient application process in the industry.
Loan Process Time
Loans are processed very quickly due to automated verifications and processing tasks.
Loan Options
Quicken Loans provides all types of first mortgages, including conventional, jumbo, FHA, VA, and USDA loans.
Lending Tree
Like Quicken Loans, Lending Tree offers an easy online application process. Unlike Quicken Loans, Lending Tree is a broker. As a broker, Lending Tree contracts with over 350 lenders nationwide. This provides the advantage of a forum where comparison shopping is built into the process.
Multiple lenders will provide offers, making it easy to get the best interest rate. Lending Tree is also helpful for people with poor credit because there are many subprime lenders on Lending Tree. Some customers object to the volume of phone calls and emails they receive from competing lenders.
Loan Rates
Lending Tree offers competitive rates, especially for people with imperfect credit histories.
Ease of Applying
It takes about ten minutes to complete the user-friendly online application.
Loan Process Time
Lending tree provides many options. Though this helps customers comparison shop, the number of lenders contacting the borrower can be overwhelming and time-consuming, slowing processing time.
Loan Options
Lending Tree has every type of loan for every type of borrower, including prime conventional, subprime, FHA loans, VA loans, and USDA loans.
Flagstar
Flagstar Bank is a great resource for purchase and refinance mortgage loans. Because it makes it easy to view personalized interest rates, it is especially helpful when considering subprime refinance loans.
The company also utilizes alternative credit data, such as utility bills, in judging creditworthiness.
Loan Rates
The average closing cost fee of $1,000 is competitive, especially in the subprime space.
Ease of Applying
The online loan application is convenient however, the mobile app has limited functionality.
Loan Process Time
All customers are assigned a loan officer, even if they opt to handle everything online. Mortgage loans are a complex product and many people have questions.
Working with a loan officer can help reduce loan processing time while improving the chances of approval. This is especially true with subprime loans where alternative credit data may be required.
Loan Options
Flagstar offers the most robust loan options of all the compared mortgage companies. In addition to conventional, jumbo, and government program loans, Flagstar offers construction loans, HELOCs, and renovation mortgages.
Better.com
Better.com seeks to provide its customers with a better mortgage origination experience, and it succeeds. The company does all its business online, just like Quicken Loans. Also, like Quicken Loans, Better.com provides a non-commissioned mortgage loan expert to assist clients in choosing the right mortgage loan option.
A mortgage is too big a decision to go it alone for many homeowners; however, those who are comfortable can handle the whole process online themselves. The company is also known for charging no lender fees and a fast approval process.
Loan Rates
If you are looking for a competitive rate on a purchase loan or a rate/term refinance, Better.com has products that suit this market niche very well. Though not the strongest on subprime or government program loans, Better.com has great prices on conventional mortgages.
Ease of Applying
The convenient online application takes just three minutes. It's user-friendly and straightforward. You can even gain approval in just 24 hours!
Loan Process Time
Better.com also excels in getting loans processed and approved quickly. Streamlined loans sail through the company's automated system, allowing for rapid approvals and closings.
When loans require a little extra push, a Better.com loan specialist can help move the loan along.
Loan Options
Better.com provides a great option for conventional loan borrowers but offers little in the way of government program and subprime lending.
FHA loans are available through Better.com, but VA and USDA loans are not. Because of this, many veterans and rural borrowers are better off using a different option.
Conclusion
Quicken Loans reviews all rave about its Rocket Mortgage product. In fact, Rocket Mortgage has become so popular that many people, including Quicken Loans staff, are starting to refer to the company as Rocket Mortgage.
If you prefer to do business online, then Quicken Loans makes it simple. The company also offers the assistance of a dedicated loan specialist, so professional guidance and advice is available to help you make the right decisions.
Quicken Loans provides all types of mortgages except second mortgages and HELOCS. If you need a purchase or refinance loan, Quicken Loans provides all the options, including conventional-, jumbo-, FHA-, VA- and USDA loans. With such robust offerings, Quicken Loans has products for both prime and subprime borrowers. With a great online product, strong customer service, low fees and plenty of loan options, we give Quicken Loans 5 stars.